A baker's dozen: care for your nails like a female skin doctor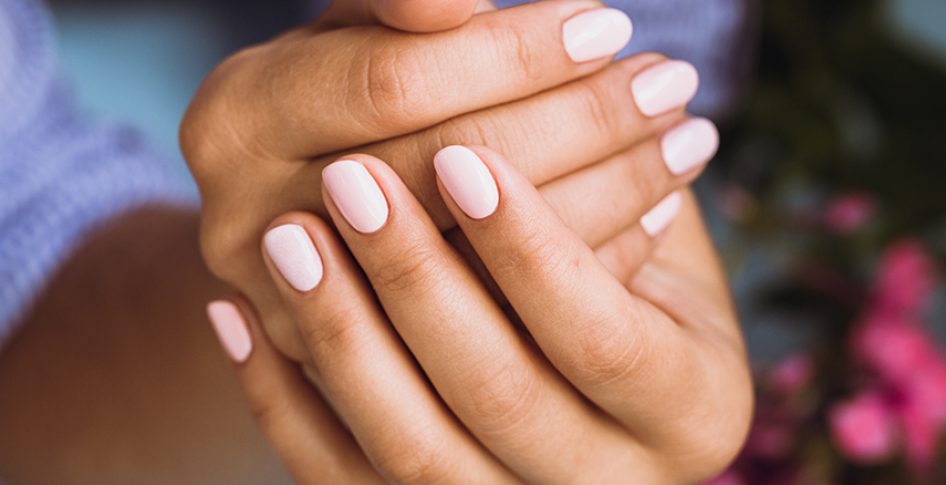 This is my list of the favorite things a cosmetic dermatologist uses on her nails, hands and feet. I get the nail products at a beauty supply store, the rest at either Walgreen's, online, or from my own skin care line.
This is my list of the favorite things a cosmetic dermatologist uses on her nails, hands and feet. I get the nail products at a beauty supply store, the rest at either Walgreen's, online, or from my own skin care line.
1. Antoine de Paris #515 Nail Pusher (#5 pusher and #15 scoop combo tool) $25.00—the rounded end pushes the cuticles back and the scoop (looks like a tiny spoon) cleans under the free edge of the nails. I like the #15 scoop because the edges of the scoop are sharp enough to actually scrape the debris free so it can be removed. One (of many) of my pet peeves is dirt under fingernails.
2. Cobalt-Inox #12 Stainless Steel Box Joint Cuticle Nippers 1/4" jaw (3 mm)—$25.00 One area where you need to buy more expensive, quality products is nail clippers and cuticle nippers. I always buy all my nail instruments from Antoine de Paris. They are high quality stainless steel, the hinge mechanism is crisp, the edges are sharp and remain sharp so cuticles can be clipped close, and cleanly. Too many other cuticle nippers just basically pull the cuticle off and then it gets inflamed. Since I pick at my cuticles if they are even the tiniest bit ragged, I want them clipped cleanly. And they last forever so I think their instruments are fairly priced.
No, I don't get any compensation from them for recommendations. No one pays me anything for my online opinions and why is that I want to know?
3. Diamond Deb Nail File—who knows? I have had mine for at least 15 years. They last forever, and have a medium and smooth side. It is very important to not use an emery board, or metal file that is coarse. Many of them are, and they fray the edge of the nail. Yes, they are quicker if you want to really shorten a nail, but you are better off clipping it then filing it smooth with a fine file.
Caveat: I have heard rumors on the internet that the new Diamond Deb files are a lower quality and more coarse, though you will be shocked to hear you can't always believe everything you hear on the internet.
4. SFT Foam File—Fine and X-fine—$1.98 ea—I also use foam files, usually to smooth the free edge. But here is my pet peeve #2—Stop putting your brand name in embossed smooth, non-filing letters all the way down the file! I want to file my nails not have to try to find an area that actually has a filing surface
5. STN Foam Block—Blue-Fine and Extra Fine—$0.94 each—To smooth the longitudinal ridges and the free edge. As we age, we invariably get some ridging. To smooth it, buff the top of the nail side to side and lengthwise. Be careful, if you start to see white streaks and white areas at the end of the nail right before the free white tip, you are doing it too much and the heat from friction is separating the nail from the nail bed. You will get white discoloration and the thinner nail will split and crack more easily.
6. Pedi Egg—$9.99 The sides and bottom of the feet, and the heels often get thickened, scaly, split and gross. The biggest culprit causing this is wearing sandals, flip-flops, thongs (the mentionable kind), slip-ons and shoes with a heel strap rather than a full back. All of these repeatedly slap the bottom of the foot, the heels particularly. A callus-like reaction occurs to protect the skin, and you get those ghastly heels just when you want to have pretty feet. The sharp scraping blade side of the Pedi-Egg removes the bulk of the dead skin, and the sandpaper side smoothes the rest. Be sure to buy replacement blades and the sandpaper as they do get dull pretty easily. Don't use this if you are diabetic.
7. Stickey Base Coat—by Creative Nail Designs (now CND)—$8.00 This green base coat really holds the polish to the nail plate. And while I am at it, if you go to a salon for a manicure, make sure they let you scrub your nails with a brush, soap and water after they do the lotion massage and that they wipe any lotion/soap residue off the nail with alcohol before they apply the base coat. Pet peeve # 3 (of the day, I have more) is when the nail tech, especially at the more expensive salons, tries to tell me that I don't need to scrub the nails to remove the lotion, she will just wipe them with alcohol or acetone. Uh, no—the polish then starts peeling off before morning.
8. Essie Nail Polish—Walk Down the Aisle (a sheer white) $8.00 Essie polish is my favorite, it stays on the best and resists chips. I like a semi-opaque light polish with blue undertones to disguise the yellow discoloration of my nails. The more intense the color, the longer it takes to dry and my patience for protecting the polish as it dries is extremely limited. Light polish dries a lot quicker, chips don't show as quickly, and it looks professional in a medical setting.
9. Essie Good to Go Top Coat—$9.98 Same as above, dries quickly, resists chips, doesn't yellow.
10. Oops! Made by some company with the last name "Professional"—$??? Because my patience with polish drying time is very poor, I often smudge or crease the polish before it dries. I use this product, which comes with a brush just like polish, run a streak down the nail, and it miraculously becomes perfect again. Unfortunately I can't find this anymore, whatever is in it has eaten the brand name right off the bottle. If anyone can find this, let me know. No, it is not Oops!J by Jolin Tsai which looks interesting for a shattered nail polish effect. I can chip my polish all by myself, thank you.
11. Seche Base Ridge Filling Base Coat $9.98 When I don't have time for polish to dry but want to cover the discoloration, and look a little more finished, I use this. I usually use one or two coats, no base or top coat. It is a sheer translucent pearly white and lasts pretty well.
12. Dr Elaine's Restore Hands and Feet $20.99 My orthopedic surgeon husband complains that his hands are always chapped, dry and cracking because of the surgical scrub. So to stop hearing about it, I developed Restore Hands and Feet cream. The cold-filleted Aloe Vera base, Comfrey and Cucumber reduce irritation and allow healing, antioxidants Rosemary, Calendula and Chamomile protect skin cells from environmental free radical damage. Jojoba and Beeswax relieve dryness by repairing skin's natural moisture barrier. It is not sticky, and it smells divine, something my husband does not complain about. I use this on my hands and feet every night.
13. Dr Elaine's Perfecting Hand and Body Moisturizer—$36.99 12 oz I also use this every night on my feet. The Glycolic Acid really helps prevent and treat the ghastly heel syndrome and Aloe Vera, Jojoba, Glycerin, Comfrey and Evening Primrose Oil, soften and naturally repair extra dry skin. It soaks in and doesn't feel sticky and you can put Perfecting Hand and Body Moisturizer on, put your sandals on and go out.
Bonus 14. Ureacin-20 Crème $26.99 When I have been lazy and not used my Perfecting Hand and Body Moisturizer, and my heels are really horrible, I use Ureacin-20 Crème. It has 20% Urea to dissolve calloused skin, glycerin to restore moisture, mineral oil and lactic acid to restore softness. It works, but it leaves a white, sometimes flaky residue on the skin so use it at night before bed, not when you actually want your feet to look pretty.
If you find the original Oops! or have feedback on the new Diamond Deb nail file—please post it.
Next: Care for your hair like a female skin doctor