Best Makeup If You Have Acne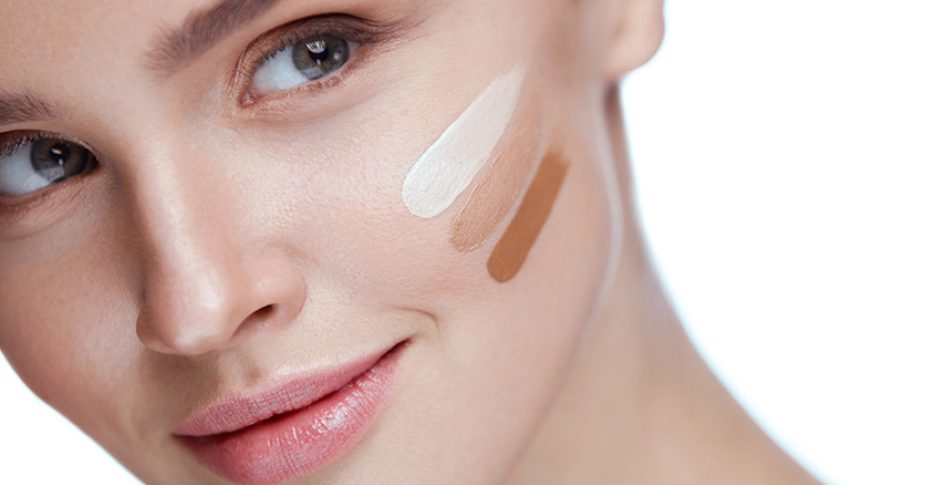 Choosing the right kind of cosmetic if you have a particular skin issue can be confusing, but there are some simple rules to follow for the best results.
How to choose foundation that won't make you breakout
Choosing the right kind of cosmetic if you have a particular skin issue can be confusing, but there are some simple rules to follow for the best results. Today let's talk about the best kind of foundations and powders if you have acne, and why concealer shouldn't be used to cover up blemishes. The main issue for women who have acne, is how to cover up the acne, not use cosmetics that make you breakout, and not look like you are wearing body putty meant to fix the dent you just put in your bumper.
The best kind of makeup to use for acne
If you have acne, you want a foundation that covers up the redness of acne pimples and makes your skin look smooth. You want it to stay where it is put, not look oily, or accentuate the dryness and peeling that acne medications and treatments can cause. You want it to look natural. In addition, of course, you don't want it to make you breakout and make your acne worse. That's a pretty tall order, but following a few simple rules will help. As a dermatologist, I think the best thing you can do is treat your acne, either with over the counter treatments and the right acne skin care, or with prescription acne treatment through your dermatologist. Then you have much less to cover up. In the meantime, you need to choose foundation base and powders wisely.
To prevent your makeup from making your acne worse, choose non-comedogenic, non-acnegenic cosmetic products. For liquid foundation, that means either a water or silicone based product, not oil based. Foundation base that won't make acne worse is usually labeled "non-comedogenic" or "non-acnegenic," two terms that are similar but not the same. Non-comedogenic means it won't plug the pores, causing blackheads, whiteheads and later on red pimples. Non-acnegenic means it won't irritate the pore opening, causing red bumps and pimples. Many foundations designed for women with acne are both non-comedogenic and non-acnegenic but only labeled one or the other.
Using "long-wearing foundation" or concealer to cover acne
In general, it is best not to use "all day wear" foundation, or concealer to cover pimples. Many of them contain ingredients that help them stick to the skin and stay on all day, making them popular with women who have problem skin. However, the short-term gain can lead to long term pain, because these cosmetic ingredients have properties that make them stick and stay on the skin, but also make them stick and stay in the pores. This causes plugging of the pores, making acne worse later on.
A better way to cover pimples
Use an oil-free, non-comedogenic, non-acnegenic, water or silicone based foundation. Apply liquid foundation to the entire face, if desired. Press on mineral powder with a sponge. Put a drop of foundation on fingertip. Pat, pat, pat on pimple. Let dry for a minute. Press on mineral powder with sponge to set. Do not rub side to side with sponge or foundation, or coverage will wipe off.
To cover pimples more, and help cover acne scars try a primer
Primers are a specific makeup type applied as the first step in cosmetic application to provide a base for the following layers. They reduce the appearance of fine lines and pores, help makeup stay on longer, and fill in depressed acne scars making them less visible. There are also primers that provide color correction for redness and discoloration. My favorite brand of primer is Smashbox Photo Finish. They offer multiple types of primers, for specific skin issues. For women prone to acne my favorite is Smashbox Photo Finish Primer Light, an oil free, 60% water based primer that reduces the appearance of pores, has oil absorbers for a matte finish all day, helps fill in acne scars, and helps liquid foundation stay on longer. You apply the primer before foundation as outlined above.
Medicated foundations for acne
Liquid foundations marketed for acne often contain salicylic acid, an OTC acne treatment. If you are not using any other acne treatment, they can be helpful but may cause some irritation. If you are also using OTC or prescription surface acne treatment, they may cause extra peeling or crusting, without giving you additional improvement.
Picking the right makeup if you have acne helps you look your best
Choosing your makeup wisely, helps cover up your acne and makes you feel more confident. Even if you are treating your acne with over the counter or prescription medications, you will still have some breakouts. Nevertheless, don't procrastinate, get professional help with your acne today. That way you will have clearer skin, and less to worry about covering up.